Chelsea Public Schools (CPS) is required by the City Charter to balance its budget to the Governor's budget even though on many occasions the budget adopted by the Legislature and ultimately approved by the Governor may be different in small and large ways. Each year, the District receives the Governor's proposed budget in January, most often during the 4th week of the month per the statutory deadline. Each year, CPS staff will develop projections for cost increases based upon contractual obligations, anticipated cost increases such as health care costs, and new initiatives, and determine how much projected expenditure differs from revenues. At that point, the process of determining how to balance the budget begins. The Superintendent will meet with school principals and union representatives, and then host a community meeting to gather input into the preliminary balancing plan. Public input is gathered at a Community meeting, typically held in February, at school committee meetings in March and at city council meetings in May or June.

Plans for the upcoming FY2021-2022 budget are currently being developed. For more information, click on the links below.

Prior year information can be found underneath the graphic below.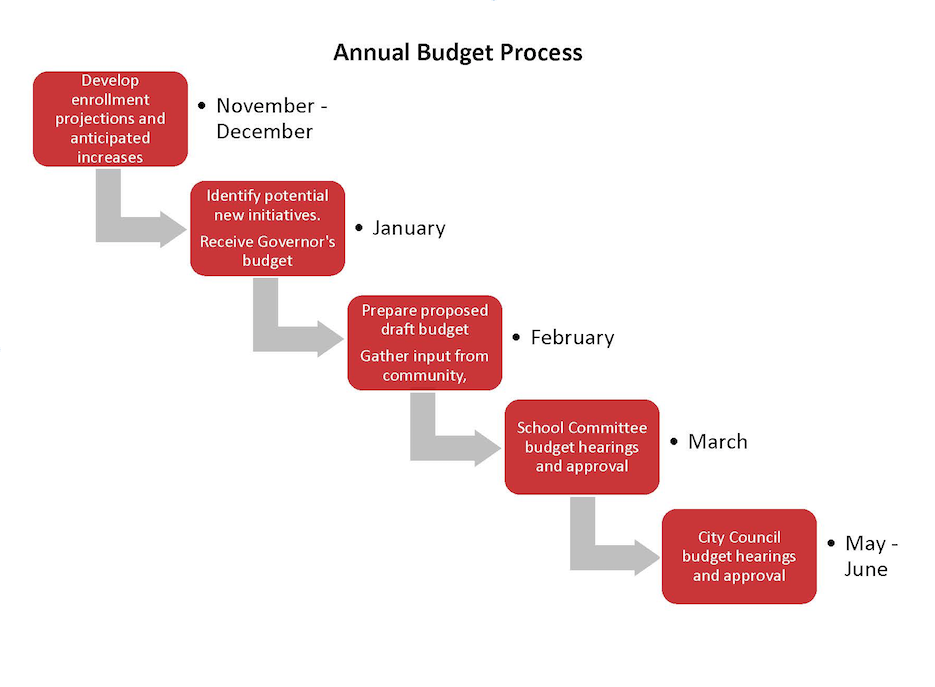 SY 2021-2022 Budget Information