Chelsea Public Schools Announces Excellence Award Recipients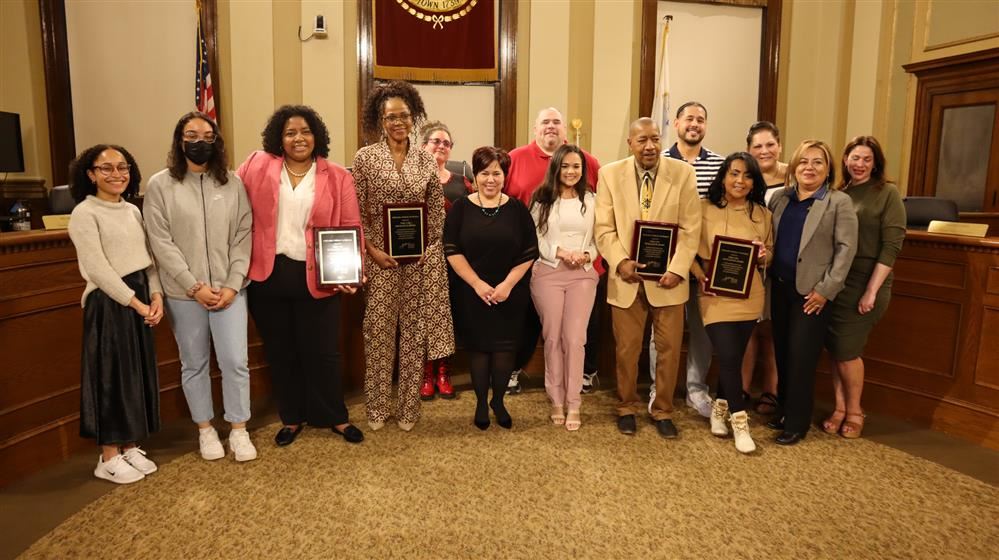 C-P-S recognizes five Chelsea graduates and community members for the excellent example that they set for students.

CHELSEA, MA – On Thursday evening, May 6, Chelsea Public Schools awarded five community members with C-P-S Excellence Awards in a presentation at City Council Chambers during the regular meeting of the Chelsea School Committee.



The CPS Excellence Award is a new endeavor established by Chelsea Public Schools to recognize individuals who went to school in Chelsea, are outstanding representatives of Chelsea Public Schools, and who serve the Chelsea community in a manner that our students can admire and aspire to. This year's award recipients include public servants, community organizers, inspiring teachers, and impactful professionals who collectively represent Chelsea and its youth in a manner worth celebrating. The five award recipients were:

Cesar Castro – Co-Founder of the annual Let It Fly Basketball Tournament in Chelsea & a paraprofessional in Chelsea Public Schools
Joan Cromwell – President of the Chelsea Black Community
Leo Robinson – Councilor-At-Large Chelsea City Council
Ana Romero – Spanish Language Arts teacher, AP Spanish teacher, & World Languages Department Lead at Chelsea High School
Gladys Vega – Executive Director of La Colaborativa

The CPS Excellence Award is part of a broader Excellence Campaign that will bring former students and noteworthy members of the Chelsea community back into Chelsea schools to speak with students about their upbringing, their time in Chelsea, and how their education influenced where they are today.